At Angels Bail Bonds, as licensed bail agents, we provide services and free information about a bail bond. Each agent from our organization has provided competent assistance to numerous clients in Orange County.
We are available 24/7 – call us now on our bail hotline!
Hablamos Español – Spanish speaking agents available
Approval up to $500,000 in minutes
All major credit cards and BitCoin accepted
Exclusive financing available and provide payment plans
Cheap and affordable rates that come with a 100% money-back guarantee
No money down and no collateral necessary options available
We are a Top "Trusted Business" on the Expert Bail Network
We can meet you at your home or office
We are minutes from Orange County Jail
Best A+ Rating with the BBB
We have been offering bail services for 50 years now. You will find a comprehensive guide on how bail bonds work covering every aspect of bail bonds, on our website. Our bail bonds in Santa Ana has a deep and thorough understanding of the Santa Ana jail system and arrest procedures enables us to strive for prompt Santa Ana bail bonds.
Our bail bondsmen understand the importance of providing prompt bail bonds and our experience helps us provide you with a fast bail bond. While providing bail bonds service, each of our agents will provide you important bail bonds information. Each bail bondsman from our firm is not only reputed in Santa Ana, but also anywhere in Orange County, California.
Affordable Bail Bonds in Santa Ana, CA – Get Released Fast | 24/7 Availability
Bail bonds can be a stressful and confusing process, but with our help, you can get released from jail quickly and affordably. Our team in Santa Ana is available 24/7 to assist you in securing a bail bond and navigating the legal process. We understand the urgency of the situation and work quickly to ensure your release as soon as possible. With years of experience, we have developed strong relationships with local law enforcement and courts, which can help expedite the process.
We pride ourselves on providing excellent customer service and will guide you through every step of the way. Don't hesitate to give us a call, and let us help you get back to your loved ones.
In Search of an Experienced Bail Bonds Agent? Call us!
If a time comes when a loved one has a warrant and has been arrested and calls on you, Angels Bail Bonds is here for you. With over fifty years of experience in the bail bond industry and knowledge about the court system, you can be confident that our knowledgeable and helpful staff will be happy to help you.
We know what's important to you: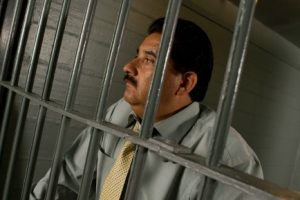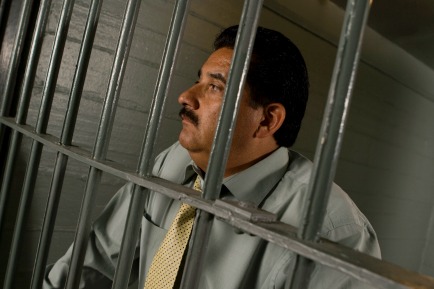 Getting out of jail fast
Low priced bail bonds
All payment types accepted
We have exclusive financing available
Rest assured that we, Santa Ana Bail Bondsman will maintain the strictest privacy while guiding the defendant's family through the necessary steps. We are open 24/7, allowing our staff to respond in minutes.
Angels Bail Bonds Santa Ana

How Do Bail Payment and Bail Bonds Work in Santa Ana, CA?
When law enforcement arrests someone, they are assigned a court date. In order to make sure that they are free to prepare a legal defense, they are allowed to be out on bail. The court needs some kind of guarantee that they will show up at court, which is why they require a bail bond.
The purpose of the bail system is to ensure that a defendant will be present for trial and any pretrial hearings they face. The process of bailing someone — be it a friend or family member — out of jail, while initially daunting, is fairly straightforward.
When someone is arrested, the judge sets their bail during the arraignment and can have a bail bond process out for them with their bail bond company. The amount is dependent upon their criminal history, the local bail schedule, the severity of the charges (whether it's a misdemeanor or felony, if the defendant was in possession of a firearm), if they are employed, and if they have ties to the community. Per California legislation, most bond fees are only 10% of the bond when the bond is higher than $2,500. If the person or people cannot afford the bail, they will need the services of a Santa Ana bail bonds company. After learning about the cost, a small fee is paid to the bondsman, who loans the money, then assumes the responsibility of the full bail amount.
There is certain information that you will need when calling a bond agency. It will speed the process along if all the information is ready.
The full name of the person in jail
What jail they are in
Their booking number
The charges
You may be wondering where you go to pay the bail. Depending on your proximity to the jail, the bail agents can usually meet you there. Some may be willing to come to your home. If you are in a different city, it can also be handled electronically or even over the phone. Many different items of value can be used as collateral if the money for bail isn't readily available. This can include property, jewelry, art, a car, or anything else with enough worth.
After the percentage, a fee has been paid or the collateral signed over, the bondsman will post the total bond. The person who has been arrested will then be released after the bail agents are done issuing the bond, though the time this takes can vary. It could be immediate, or it could take several hours. Once the defendant has been released, the rules of being out on bail will stipulate that he or she must appear for any court proceedings related to their case. They must also follow any other conditions that the bondsman has set. It is possible, through a motion for a bail reduction, to have the amount of bail reduced later depending on the circumstances of your case.
If the defendant fails to appear in court or violates any of the mandates that were set forth, they can be returned to jail, and the full bail amount will be due. They would also forfeit any collateral that had been signed over. The bond obligation ends when the trial ends, whether the defendant is found innocent or guilty.
"These guys are awesome! I had to bail out my brother and I had never done this before. Jason made the process so easy and smooth. Thanks a lot, you guys! I hope I don't ever need you again, but if I do, I'll know where to go!" –Juan C., Santa Ana, CA
The Approval Process
There is never a convenient time to have to deal with the bond process. Fortunately, we can usually approve your bond in as little as 15 minutes. The process involves answering some questions about the circumstances and collecting any other relevant information.
Payment Options. We accept all forms of credit cards, cash, check, and bitcoin.
Exclusive Financing Options. Since we are a confidential service, we offer a broad range of financing options, specific to each case and situation. Call us to see what we can do for you.
Collateral. We accept collateral to secure against the debt obligation in case the bail is forfeited. Collateral can include motor homes, a car, boats, property liens, jewelry, or anything with a value equal to the amount of the bond. Physical items are stored in a secure location until the case is resolved.
"I'll start by saying it was the worst day of my life. Angelsbailbonds.com helped my family and me in a very difficult time. The level of service was amazing. I hope no one has to go through this, but if you ever do, Angel's is the right call." – Patrick A., Downtown Santa Ana, CA
The City of Santa Ana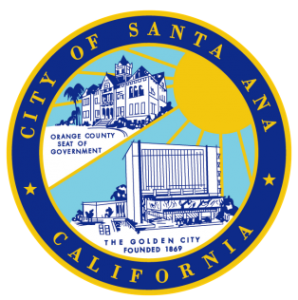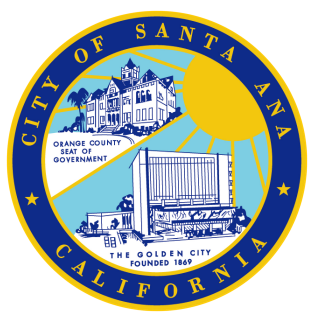 Santa Ana is the county seat of Orange County, in the Los Angeles metropolitan area. It is densely populated and ranked as the 4th safest city in the US with a population over 250,000. The population is estimated at approximately 334,000. Santa Ana is situated 10 miles from the coast. The Santa Ana River runs through the west end of the city.
Santa Ana Police Department and Jail Facilities
The police department and jail buildings are connected. They are located at 62 Civic Center Plaza, Santa Ana, CA 92702.
The general phone number for the police department is 714-245-8049.
The phone number for the jail is 714-245-8100. The jail lobby is open between the hours of 7 a.m. and 10 p.m., Monday through Sunday.
Santa Ana Bail Bonds Near You
The jail is located at the corner of Boyd Way and 6th St. Public parking is available in the structure across the street from the jail. There is a fee for parking in the structure and parking will not be validated. The hours for inmate visitation at the jail are Monday through Sunday, 7 a.m.-11:30 a.m. and 1 p.m.-9 p.m.
For more information please check out the Santa Ana Police Departments website.
Santa Ana Jail Inmate Information
For information on an inmate at the Santa Ana jail visit this website, or the Orange County jail visit this website. Your Santa Ana bail bonds agent may be a better choice for navigating the most recent information about a particular inmate.
"We read about angelsbailbonds.com on Yelp, so we knew that we were going with a winner. What we didn't know is that angelsbailbonds.com is even better than what the reviews said. They are partners with their clients. Patty and Mejkan worked closely with us and explained everything. They kept us updated every hour. They treated us like family and made a difficult time more understandable and easier!" –Barbara D., West Grove Valley
Getting Arrested | Santa Ana Bail Bonds
Crime Statistics in Santa Ana
The crime rate statistics for Santa Ana show that it is considered safer than 36% of the cities in the United States. Out of 7,103 crimes reported in the last year, 1,309 were violent crimes and the rest were property crimes. Theft is the most reported non-violent crime, while assault is the most reported violent crime.
Most common crimes requiring bail bonds services
These DUI and domestic violence, (battery, penal codes 242, 243, 245, 273, 236, corporal injury of spouse). There is a range of other infractions that we handle bail bonds for. Some of them are: DUI with great bodily injury, repeat DUI/2nd DUI, shoplifting, and petty theft, battery, assault, assault with a deadly weapon or firearm, vandalism, marijuana offenses, possession for sales (drug-related), fraud/embezzlement, robbery, federal bonds, attempted murder, and murder.
"When my son was arrested, I was devastated and confused. I found the Angel's Bail Bonds website and quickly got the information I needed to move forward with getting his bail taken care of. They made the process much easier than I imagined it would be." –Paula M., South Coast Metro
Orange County Bail Bonds. Services for: Huntington Beach, Costa Mesa, Fullerton, Newport Beach, Laguna Beach, Buena Park, Long Beach and Harbor Justice Center. As a bail agent, we make the bail process easy.
Get Real Help from a Licensed Santa Ana Bail Bonds Company. Call Us Immediately!
Santa Ana Bail Bonds – Success Stories