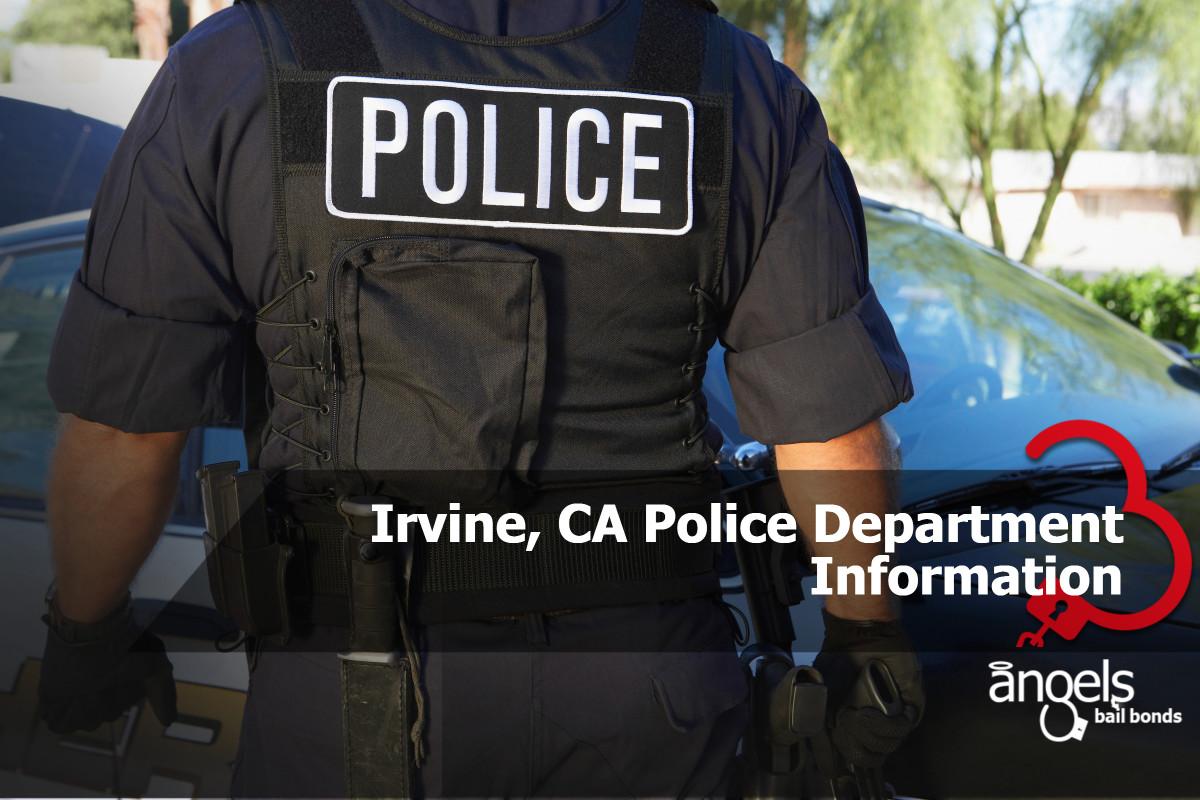 Irvine, CA Police Department Information
In this article, you will attain all the information you may need regarding the Irvine Police Department; you will find their address, phone numbers, and areas of service.
You can always go in person to their physical address at 1 Civic Center Plaza, Irvine California 92606 or send them paperwork to their mailing address:  P.O. Box 19575 Irvine, California 92623-9575. Their non-emergency phone number is 949-724-7000.
You can also visit their website; it displays a virtual Front Business Desk where most of your questions may be answered by following the links in their left navigation panel.
In case you need further information you may call the Front Desk line at 949-724-7000 or show up at the Irvine Police Department.
Besides answering non-emergency police telephone line, the Front Desk Officers are highly trained law enforcement professionals qualified to assist the citizens with general public safety demands.  
The duties of the Front Desk Officer include, but are not limited to:
Police report writing*

Lost property

Stolen property

Counter traffic collision reports

Identity theft

Fingerprint services

Livescan

Ink

Citation sign-offs

Clearance letters

Police report copies

Vehicle storage/impound hearing requests
*NOTE: Please do not call the Front Desk if your report includes a known suspect. If you have an immediate emergency, call 9-1-1 DO NOT call the Front Desk.
Angels Bail Bonds in Irvine likes to keep you well informed, so we have prepared a list of Geographic areas inside Irvine, CA where the Police Department works and gives service for all their citizens.
To provide the greatest level of quality service, Irvine divides into three main geographic areas.  
Each of these areas led by an Area Commander assisted by a team of supervisors, patrol officers, traffic police, investigators and civilian support staff. This policing model allows the personnel to be more familiar with the people living and working in their area.
Crossroads
Crossroads incorporates 22 residential neighborhoods, Irvine Valley College, Verizon Amphitheater, Irvine Spectrum and many other significant shopping centers. Also, 18 Irvine Unified School District campuses and some private schools and pre-schools located within the Crossroads limits.
Crossroads LIEUT John Condon
e-mail: jcondon@cityofirvine.org
Ph: 949-724-7156
Parking or Traffic
Crossroads Area Traffic Officer
Christopher Ostrowski
e-mail: jostrowski@cityofirvine.org (link sends e-mail)
Ph: 949-724-7212 x2104
Crossroads Area Traffic Officer
Brian Smith
e-mail: bsmith@cityofirvine.org (link sends e-mail)
Ph: 949-724-7212 x2020
The Irvine Police Department serves the following communities in the Crossroads area:
College Park

Windwood

Woodbridge

Deerfield

Los Olivos

Oak Creek

El Camino Glen

Greentree

Harvard Square

Heritage Park

Old Towne

Orange Tree

Quail Hill

The Spectrum

The Colony

The Meadows

The Ranch

Walnut Square

Westpark

The Willows

Shady Canyon

Smoketree
Irvine Police Department serves the following schools inside the Crossroads area:
Alderwood Elementary School

College Park Elementary School

Deerfield Elementary School

Early Childhood Learning Center School

Eastshore Elementary School

Greentree Elementary School

Meadow Park Elementary School

Oak Creek Elementary School

Springbrook Elementary School

Stone Creek Elementary School  

Lakeside Middle School

South Lake Middle

Venado Middle School  

Woodbridge High School

Irvine High School

Creekside High School

San Joaquin High School
Portola
Portola includes 14 residential communities, 13 Irvine and Tustin Unified School District campuses, and some private schools and pre-schools.
Portola Area LIEUT Michael Kent
Ph: 949-724-7059
e-mail: mkent@cityofirvine.org
Great Park Special Events Information
Robert Warren, Sergeant
949-724-6594
rwarren@ci.irvine.ca.us
Parking or Traffic
Portola Area Traffic Officer
Jerry Waterlander
949-724-7212 x2094
jwaterlander@ci.irvine.ca.us
The Police Department of Irvine provides services to the following communities inside Portola:
Northwood

Northwood Point

Orange County Great Park

Cypress Village

Lower Peter's Canyon

Portola Springs

Racquet Club

Stonegate

West Irvine

North Park

North Park Square

Orchard Hills

Woodbury

Woodbury East
They provide safety to the following schools in the area:
Stonegate Elementary School

Woodbury Elementary

Rancho San Joaquin Middle School

Great Foundations Montessori

New Horizon School

Northwood Montessori School

Canyonview Elementary School

Northwood Elementary School

Santiago Hills Elementary School

Arnold O. Beckman High School

Northwood High School

Crean Lutheran High School

Orchard Hills School
University
University encompasses 9 residential neighborhoods, a region of mixed commercial and residential sectors known as the Irvine Business Complex, University of California, 11 Irvine Unified School District campuses, and some private schools and pre-schools.
University Area LIEUT Tom Allan
Ph: 949-724-7117
e-mail: tallan@cityofirvine.org
Parking or Traffic
University Area Traffic Officer
Ray Velarde
949-724-7212 x2106
The following communities in University are served by Irvine Police Department:
Rancho San Joaquin

Turtle Ridge

Turtle Rock

University Park

University Town Center

West Park Village I

Bommer Canyon Open Space Preserve

Orchard Hills Open Space Preserve

Quail Hill Open Space Preserve
Schools Served
Culverdale Elementary School

Bonita Canyon Elementary School

Turtle Rock Child Development Center

Turtle Rock Elementary School

Vista Verde Elementary School

University Park Elementary

Westpark Elementary

Rancho San Joaquin Middle School

University High School

Tarbut V' Torah Community Day School

Village Montessori School
Watch a short video presentation on traffic safety.
Read about Irvine Unified School District Employee Arrested for Criminal Behavior With a Minor