Trusted Bail Bonds in Norwalk, CA
You can rest assured that our Angels Norwalk bail bond agents will be completely up-to-date with the legal and jail release requirements. Angels Bail Bonds has over 50 years of experience with Southern California Bail Bonds.
We've got all of Southern California covered. Should you find yourself in need of bail bonds in Los Angeles, Orange County, Riverside County or San Bernardino areas, you know who to call.
Expert Bail Bond Services in Norwalk: Trustworthy and Reliable 24/7 Assistance
At Angels Bail Bonds, we are leading provider of bail bond services in the Norwalk area. We understand that being arrested and facing jail time can be a stressful and overwhelming experience. That's why our team of experienced bail bondsmen are available 24/7 to provide you with the support you need.
Our mission is to help you secure your release from jail as quickly and efficiently as possible. We have a deep understanding of the bail bond process and have established strong relationships with local law enforcement and courts, ensuring that your case is handled with the utmost care and attention to detail. Our goal is to make the bail bond process as stress-free as possible for you and your loved ones. Trust us to provide you with the reliable and trustworthy bail bond services you need during this difficult time.
About the Norwalk Jail:
As a sub-station of the Los Angeles County Sheriff's Department, the Norwalk jail is primarily a temporary holding facility. With a mere 10 individual cells, it's significantly easier to post bail at this level.
Whenever possible we highly recommend that you arrange bail while your loved one is in a smaller facility. With a facility this size, the booking process is often about 2 or 3 hours, after which the defendant is eligible to be bonded out.
Note: Having a licensed bail bondsman present at the jail lobby is the best way to prevent transfer to a larger county jail after an arraignment. Some facilities may even require it.
Of course, there can be delays due to warrant checks, shift changes, holds, fingerprinting, and days of the week. In general, wait times after posting bail can range from 15 minutes to 26 hours.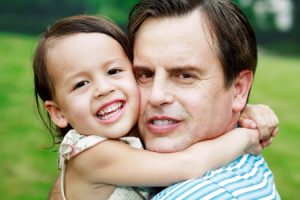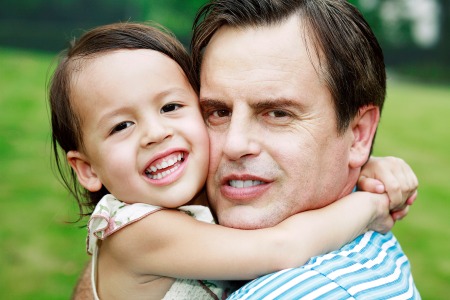 Contact a Norwalk Bail Bond Agent
(562) 263-3431
11819 Firestone Blvd
Norwalk, Ca90650
What you need to know about Norwalk Bail Bonds?
The last thing you want to be doing right now is looking up information about bail bonds in Norwalk. You're here because somebody you know was arrested in Norwalk and you're looking for information that will help you get them out of jail.
We understand that this is a difficult time for you and that you probably have a lot of questions. As a bail bonds company serving Southern California since 1956, we understand the challenges you're facing right now.
That's why we've assembled this resource page to assist you in these difficult times. You'll find here some useful information that will help you make a more informed decision about what to do next.
We've also written a number of other articles that cover the bail bond process, which you can read by clicking here.
If at any time you wish to speak directly to a local Norwalk bail bonds agent to get free bail information, you can call one of our friendly agents at (562) 263-3431.
Where is the Norwalk Police Department?
The city of Norwalk does not have its own Police Department and is served by the Los Angeles County Sheriff's Department.
The Norwalk Station is located at:
12335 Civic Center Dr.
Norwalk, CA 90650
If coming from the 5 Freeway, take exit 121 at Norwalk Blvd and turn right at Civic Center Drive.
If coming from the 605 Freeway, take exit 9A to Rosecrans. Turn left onto San Antonio Dr, then right onto Civic Center Drive.
The contact information is: (562) 863-8711
You can visit their website here.
Where is the Norwalk Jail?
The Norwalk Jail is located at the Norwalk Station of the Los Angeles County Sheriff's Department.
The address is:
12335 Civic Center Dr.
Norwalk, CA 90650
How to do an inmate check in Norwalk
You can check on the status of an inmate in Norwalk by using the Inmate Locator feature on the LA Sheriff's Website. Click here to get inmate information.
If you would prefer to contact the jail directly you can do so by calling: (213) 473-6080.
If you would prefer to not have to talk to the jail, you can get bail information by calling a friendly Angels' Bail Bonds agent at (562) 263-3431.
Which bail bondsman in Norwalk is best for me?
It is very important that you call the right bail bondsman when bailing someone out of jail in Norwalk.
You want to use a Norwalk bail bondsman that has a good reputation in the community and that they have positive reviews on Yelp.
Another thing to consider when choosing a bail bondsman is how close they are to the jail. Many bail bonds companies are small 1-man operations that say they can serve any jail in Southern California. You'd be better off being served by someone who is local and can meet you at the jail in a matter of minutes, not hours.
It is also important that you feel that you can trust the agent that you're talking to. You'll have to give your bail bondsman a lot of personal information in order for them to be able to bail our your friend or family member. Less reputable bail companies can use this information for other purposes or sell it to telemarketing companies.
Angels Bail Bonds is a company that you can trust. We are a family business and have been faithfully serving Southern California since 1956.
Our friendly bail agents would love to guide you through this tough time and help you put this incident behind you so that you can move on with your lives.
Give us a call anytime and we will provide you with free bail information and tell you what to do next.
Who is the chief of police in Norwalk?
The Unit Commander of the Norwalk Station is Captain Curtis A. Jenson. Jenson began his career in the Sheriffs Department in 1982 and since that time has served a variety of different assignments. He's been operating the Norwalk Station as its unit commander since July 2013.
Who is the mayor of Norwalk
The Mayor of Norwalk is Leonard Shyrock. Shyrock was born and raised in Norwalk, and is a proud product of the Norwalk educational system. He has a long history of public service, having served on the board of the La Mirada Unified School District Board of Education for nine years.
Who are the representatives for Norwalk?
Norwalk is in the 32nd Senate District in the California State Senate and is represented by Democrat Tony Mendoza. In the California State Assembly, it is split between the 57th Assembly District, represented by Democrat Ian Calderon, and the 58th Assembly District, represented by Democrat Cristina Garcia.
In the United States House of Representatives ,Norwalk is a part of California's 38th congressional district and is represented by Democrat Linda Sanchez.
Demographic data about Norwalk
As of 2010, the population of Norwalk is 105,549, up from 103,298 at the time of the 2000 census.
The racial makeup of Norwalk is as follows:
52,089 (49.4%) White
(12.3% Non-Hispanic White)
4,593 (4.4%) African American
1,213 (1.1%) Native American
12,700 (12.0%) Asian (5.3% Filipino, 2.5% Korean, 0.9% Chinese, 0.8% Indian, 0.8% Vietnamese, 0.6% Cambodian, 0.3% Thai, 0.3% Japanese),
431 (0.4%) Pacific Islander
29,954 (28.4%) from other races
4,569 (4.3%) from two or more races
Fun Facts about Norwalk
Norwalk was founded in the 19th century but didn't become an officially incorporated city in California until 1957.
Norwalk's sister cities are Morelia, Michoacán, and Hermosillo, Sonora, in Mexico.
Pat Nixon, the wife of Richard Nixon graduated from Excelsior High School in Norwalk in 1929.
Olympic Swimmer Shirley Babashoff who competed in the 1972 and 1976 Olympics graduated from Norwalk High School.
Bob Kevoian from the Bob and Tom Show is also a graduate of Norwalk High School.
Contact a Bail Bonds Norwalk Agent
(562) 263-3431
11819 Firestone Blvd
Norwalk, CA 90650
Client Reviews of Angels Bail Bonds Norwalk