Long Beach Bail Bonds Service – Get Real Help Now!
Angels Bail Bonds is one of the most reliable ifracompanies when it comes to Long Beach bail bonds. We understand that it is indeed a very stressful and desperate situation when somebody close to you is placed in jail. To compound matters, most family members are unfamiliar with the legal process involved in securing a bail bond and have little bail bond information. Angels Bail Bonds puts you in touch with a highly-qualified Long Beach bail bonds agent that will ensure a speedy release of the arrestee.
We are available 24/7 – call us now on our bail hotline!
Hablamos Español – Spanish speaking agents available
Approval up to $500,000 in minutes
All major credit cards and BitCoin accepted
Exclusive financing available and provide payment plans
Cheap and affordable rates that come with a 100% money back guarantee
No money down and no collateral necessary options available
We are a Top "Trusted Business" on the Expert Bail Network
We can meet you at your home or office
We are minutes from Orange County Jail
Best A+ Rating with the BBB
Have you just received a call from a loved one in the middle of the night, telling you that they face the prospect of jail? Do you require a professional in Long Beach California? Need bail information? Feel free to call us.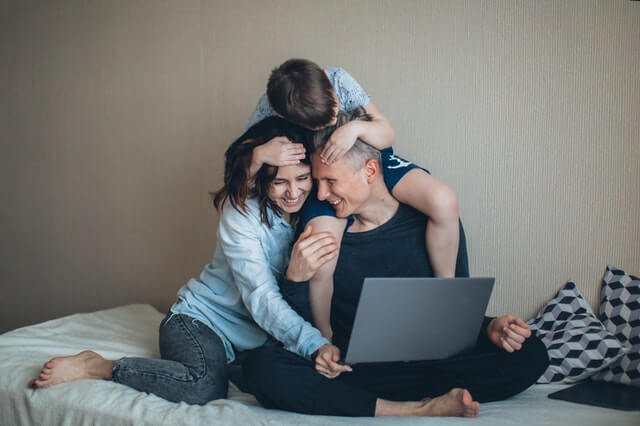 Our greatly experienced Long Beach bail bonds agents will be there at every step of the arrested individual's journey from jail to home. We educate and provide in-depth bail information so that our clients are better equipped to handle the difficult situation. We stand out among all other Long Beach bail bond services, including Los Angeles County, for being the only ones who guarantee the refund of the entire bail amount paid, if we fail to secure the release of your loved one. This shows that our level of confidence far exceeds that of any other competitor in the field of Long Beach bail bonds services.
Knowledgeable and Experienced Long Beach Bail Bonds Agent
Has a loved one found themselves under arrest in the Long Beach area? Angels Bail Bonds is here for you. We have over fifty years of experience in the Long Beach bail bonds business that we will use to assist you in this difficult time. You can be sure that our competent and professional staff will be more than willing to help you. Rest assured that we will guard your privacy while guiding you through the necessary steps.
Bail Bonds Experts Always Near You In Long Beach
We are open 24/7, allowing our staff to respond in minutes.
Our office is located here:
5150 Pacific Coast Hwy #200, Long Beach, CA 90804
How Do Long Beach Bail Bonds work?
The purpose of the bail system is to ensure that a defendant will be present for trial and any pretrial hearings they face. The process of bailing a friend or family member out of jail, while initially daunting, is relatively simple. When someone is arrested, the judge sets their bail. The amount is dependent upon their criminal history, the severity of the charges, if they are employed, and if they have ties to the community. If the person cannot afford the bail, they will need the services of a bail bondsman. A small fee is paid to the bondsman, who then assumes the responsibility of the full bail amount.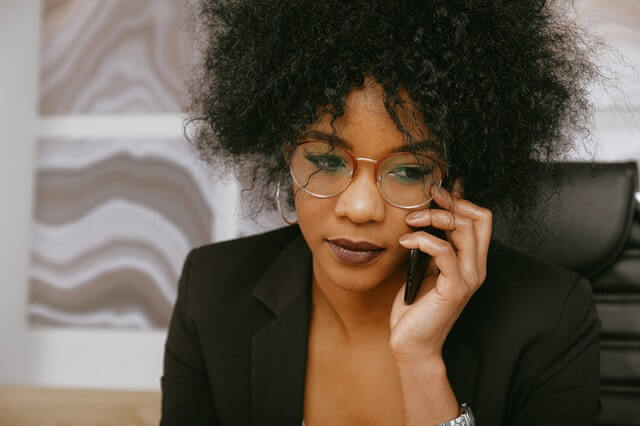 There is certain information that you will need when calling a Long Beach bail bonds agency. It will speed the process along if all the information is ready.
The full name of the person in jail

What jail they are in

Their booking number

The charges

Any other information you can get
You may be wondering where you go to pay the bail. Depending on your proximity to the jail, the Long Beach bail bonds agent can usually meet you there. Some may be willing to come to your home. If you are in a different city, it can also be handled electronically or even over the phone.
Many different items of value can be used as collateral if the money for bail isn't readily available. This can include property, jewelry, art, or anything else with enough worth. After the percentage fee has been paid or the collateral signed over, the bondsman will post the bond. The person who has been arrested will then be released, though the time this takes can vary. It could be a short time, or it could take several hours. Once the defendant has been released, the rules of being out on bail will stipulate that he or she must appear for any court proceedings related to their case. They must also follow any other conditions that the bondsman has set.
If the defendant fails to appear in court or violates any of the mandates that were set forth, they can be returned to jail, and the full bail amount will be due. They would also forfeit any collateral that had been signed over. The bond obligation ends when the trial ends, whether the defendant is found innocent or guilty.
Long Beach Bail Bonds Approval Process
Even if Long Beach bail bonds are convenient, there is never a convenient time to have to deal with the bond process.
Fortunately, we can usually approve your bond in as little as 15 minutes. The process involves answering some questions about the circumstances and collecting any other relevant information.
Bail Bonds Payment Options
We accept all forms of credit card, cash, check, and bitcoin.
Exclusive Financing Options
We offer a broad range of payment options, specific to each case. Call us to see what we can do for you.
Collateral
We accept collateral to secure against the debt obligation in case the bail is forfeited. Collateral can include motor homes, boats, property liens, jewelry, or anything with a value equal to the amount of the bond. Physical items are stored in a secure location until the case is resolved.
The City of Long Beach
Also, know as LBC, Long Beach is the 7th largest city in California and the 36th largest in the country. Though Long Beach borders Orange County, it is actually located in Los Angeles County. Long Beach is located on the coast and the Port of Long Beach is one of the world's largest shipping ports.
The 469,428 residents of Long Beach are served by the Long Beach Police Department.
Long Beach Police Department
The Long Beach Police Department employs over 800 sworn officers. Their large annual operating budget of $211 million allows them to provide contracted services to the Port of Long Beach, Long Beach Airport, Long Beach Transit, and Long Beach City College.
The department is located in the Public Safety Building at 400 W. Broadway, Long Beach, CA 90802. The phone number for business inquiries is 562-570-7260. The non-emergency dispatch number is 562-435-6711.
Long Beach City Jail
When an adult is arrested in the Long Beach area, they are brought into the city jail for booking. The booking desk is in operation 24 hours a day, 7 days a week.
There is a men's facility and a women's facility. The women's facility can accommodate up to 70 inmates, and the men can hold up to 132 inmates.
Visitation at the jail is accomplished via video conferencing at the police headquarters. An inmate is allowed one 15 minute visitation per day. For visitation information, you may call (562) 570-7260.
Visitation hours are as follows:
Felony: 4:00 p.m.- 6:00 p.m. daily

Misdemeanor: 2:00 p.m. – 4:00 p.m. daily

Trustee: 1:00 p.m. – 2:00 p.m. daily
Long Beach Jail Inmate Information
Your bail bondsman can gain access to information about Long Beach jail inmates here, or you can use this website. The phone number for the Inmate Information Center is (213) 473-6100.
Crime Statistics. The crime rates in Long Beach show that it is considered safer than only 19% of the cities in the United States. Of the 15,087 crimes reported in the last year, 2,387 were violent crimes and the rest were property crimes.
The Most common crimes requiring our services include DUI and domestic violence, (battery, penal codes 242, 243, 245, 273, 236, corporal injury of spouse).
There is a range of other infractions that we handle bail bonds for. Some of them are: DUI with great bodily injury, repeat DUI/2nd DUI, shoplifting, and petty theft, battery, assault, assault with a deadly weapon, vandalism, marijuana offenses, possession for sales (drug related), fraud/embezzlement, robbery, federal bonds, attempted murder, and murder.
Do you need Long Beach Bail Bonds?
If you need a local agent to bail you out of jail in Long Beach then don't hesitate, Call Us Now!
Areas We Service Near Long Beach, CA
Signal Hill
Seal Beach
Rossmoor
Carson
West Carson
Lakewood
Lomita
Los Alamitos
Hawaiian Gardens
Paramount
Compton
Bellflower
Artesia
Torrance
Cypress
Gaspur
Thenard
Vista del Mar
Belmont Shore
Watson
Watson Junction
California Heights
Naples
Wilmington
Bangle
Bixby Knolls
Dominguez
Dana Strand Village
Dolores
Cota
Long Beach Museum of Art
California State University Long Beach
What Our Clients Are Saying

Angels Bond Bonds was available to aid my family when we required bail assistance. They were able to obtain my loved one's release without any complications and kept us informed throughout the procedure. We are quite appreciative of their assistance.

I have nothing but good things to say about Angels Bail Bonds. They helped my aunt get out of jail quickly with their fast bail bonds service. The bail agents were kind and understanding throughout the process. It was a hassle-free experience that I am truly grateful for.

I was arrested for a DUI and had no idea where to turn. I called Angels Bail Bonds and they were so helpful in getting me out of jail. The bond payment was affordable and the process was quick and easy. I highly recommend them.

In a time of crisis, Angels Bail Bonds was a reliable source of support and resources. Highly recommend their services, they won't let you down. 10/10

We were worried about how we were going to afford the bail for our loved one's release, but Angels Bail Bonds was able to work with us and find a solution that fit our budget. The team at Angels Bail Bonds was professional and compassionate, and we are so grateful for their help during this trying time.

My friend recommended Angels Bail Bonds to me when I was arrested and I'm so glad they did. The process of posting bail can be confusing, but the team at Angels Bail Bonds made it easy and stress-free. They were also able to offer me a payment plan which made it more manageable for me to pay off the bond.

Angels Bail Bonds Long Beach was a lifesaver for my family when my cousin was arrested. The staff was kind and helpful, and the process was smooth.

I was referred to Angels Bail Bonds Long Beach by a friend and I am so glad I took their advice. The team at Angels was incredibly helpful and made the process of getting a bail bond for my husband seamless. They were also very understanding and compassionate, which meant a lot to me during such a difficult time. I highly recommend Angels Bail Bonds to anyone in need of their services.

A Google User
13:57 22 Dec 22
I was referred to Angels Bail Bonds Long Beach by a friend and I am so glad I took their advice. The team at Angels was incredibly helpful and made the process of getting a bail bond for my husband seamless. They were also very understanding and compassionate, which meant a lot to me during such a difficult time. I highly recommend Angels Bail Bonds to anyone in need of their services.

Thank you Angel's Bail bonds , especially Daniel who helped me in a time of need, was courteous and helpful , took time to explain the process of getting my loved one out on bail and even though it was at the late hours of the night he came to the rescue,made this difficult process go quickly & smoothly, very flexible payment options and resourceful.Thank you!May God bless you unconditionally... for all your help..

Really nice guys. Unfortunately a family member need bail bonds services and I stumbled upon these guys, thankfully they were able to help walk my family through the entire process and explain what was going on. I would have been lost without you guys. Thanks again!