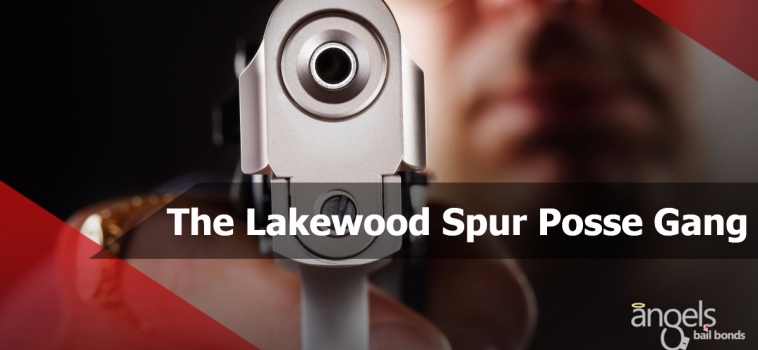 The Lakewood Spur Posse gang
Lakewood, CA made the spotlight 24 years ago, back on March 18, 1993, when the police arrested at Lakewood High School eight Spur Posse members (and one more over the weekend) suspects of nearly 20 sexual crimes, arraying from rape to unlawful sexual intercourse to lascivious conduct with a 10-year-old girl.
Susan Faludi interviewed the gang and published a book, Stiffed: The Betrayal of the Modern Man, based on the case.
When Eric Richardson, 17, was asked about the 10-year-old girl: "She gave me oral sex," he said bureaucratically. "Then I never saw her again." "I went there with two guys, and she sucked one of the guys' dicks and mine."
"She is a whore," one of the boys shouted from the opposite side of the table.
"I heard she had been picked up for prostitution," Eric said, and then, as if that were not outlandish enough, he added, "twice."
"The girl was giving me oral sex for 20 minutes. Usually, it takes me only a couple of minutes, but it was – I guess I was feeling good, but – it was not…" He strived to put a word to the particular state of mind he had found himself in that evening. "I was bored," he said finally. "I did not want to sit there all night."
So what finally happened? Susan asked.
"Ten minutes later, I pulled up my pants and went away. I called Dana [Belman], I mean. I call Dana 'my oldest brother.' Another guy continued fucking her."
When Susan asked him about the event with the 10-year-old girl that had made him go to jail, he said: "If I did not admit it, maybe nothing would've happened to me either."
However, something did happen, Susan said; he had a sexual encounter with a 10-year-old.
"I did not know how old she was. She had a body and everything. I just saw her at parties. I did not even know her name."
In the end, the prosecutor's office determined that the sex was consensual and all but one count dropped. One of the boys spent less than a year in a juvenile rehabilitation center on the lewd conduct charge; the other eight Spurs released after only one week. Nonetheless, the following strutting and bragging of the boys, through the TV talk shows where they participated, earned Lakewood, their hometown the moniker of "Rapewood."
During the interview, they tirelessly they repeated the details of a Spur Posse "game" that had bolted the media. It was a sex-for-points game in which each time they had sex with a girl, which they called "hook up," they earned one point. They had to achieve penetration and they could only get one point per girl.
"Points" king Billy Shehan, who was the casual philosopher of the Spurs, leaned across the table. "These girls are no-names. We have got a name. That's why you are talking to us. It is all about brand names." "We are all into communication," Billy Shehan said.
"I want to be an actor or a model," Jimmy Rafkin said. Billy Shehan summed up the exchange. "See, brand names are significant. It is like having Guess jeans on instead of some no-name pair."
Susan asked Eric Richardson again why he had sex with a 10-year-old. "There are several girls," he replied. "We tell a girl, we do not want to waste our time romancing."
Why have sex with girls you do not want to "waste your time with," girls who make you "bored"?
He looked straight at Susan for the first time. "For the points," he said. "You have to achieve the points. I was growing my reputation. I was developing my name."
Improving the Spur "brand name" was the ultimate purpose. "You gotta get your image out there. It is about building that image on a worldwide basis."
One girl who was later interrogated by police, she said she had been in bed late one night when a teen appeared at her window (apparently a standard procedure for the Spur Posse) and demanded sex from her. She obeyed because of rumors that the Spurs would harm women who resisted.
Police back then had the opportunity to prosecute the considerably older boys for statutory rape but instead declined to do so.
Watch a video about this Lakewood gang, Spur Posse